Description
ABB Terra AC 7.4 kW (32 A) – model TAC-W7-T-0 / 6AGC081278
High-value quality
• One of the best-value charger on the market
• Broad range of connectivity options
• Space-saving and easy-to-install design
Safety and protection
• Evaluated and tested by independent third party to meet the highest standards
• Current limiting protection prevents against nuisance tripping and over current to the installation
• Integrated protections including DC ground fault and over voltage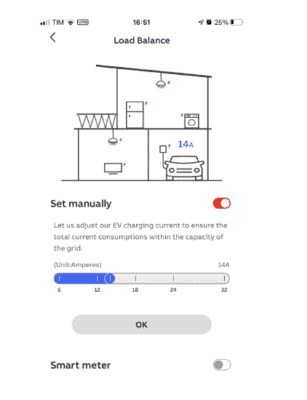 Load management
• Built-in energy meter
• Manual or automated (dynamic) load management
• Setup for external energy meter integration for dynamic load management
• Ready for integration with advanced smart building energy system
Future proof flexibility
• Smart functionality for optimised charging
• Energy meter integration for dynamic load management
• Dedicated App for control and configuration
• Remote software update enabled
Charge scheduling 'Peak shaving'
• Set your charging time-slots (schedule) to avoid peak electricity prices f.e. evening tariff
• Possible to save 100-300 eur a year* on electricity bill (subject to local electricity pricing)
Model  6AGC081278 functionalities:
-Type – Wallbox with socket
-Power 7.4 kW
-Max current 32A
-Type 2
-Ethernet (RJ45)
-Wifi
-OCPP 1.6
-Bluetooth
-Modbus RTU (RS485)
Terra AC product Brochure:
* grid operators usually charge 25-40% premium for electricity consumed during evening hours 6-10pm. This is subject to contract with provider. In some countries no evening / night tariff can be provided.